Executive
leadership can be exhilarating and rewarding. The stakes are high, the pace is fast, and the responsibilities we carry are immense. But if we're not careful, our leadership load can become exhausting, isolating, and
dull
.
We grind and grind but rarely sharpen.
Where do you go to sharpen your edge?
Launching this fall, The Executive Edge Roundtable is a select group of exceptional leaders committed to growing their business and sharpening their edge...together.
Journey with us for 12 months through a season of support, challenge, and development. You'll improve your ability to innovate, assess opportunities, and execute in ways that will sharpen your executive edge!
Through monthly training sessions and one-on-one coaching, your experience:
Peer Collaboration: confidential dialogue with other top CFO's for outside-the-box and under-the-hood peer to peer problem solving
Partnership: expert coaching, leadership support + challenge
Professional Development: tactical tools to develop your skills
Personal Development: objective strategic partners, confidential sounding boards, & whole life advisors
Platform: access to GiANT Worldwide's platform of over 2,000 available resources, livestream trainings, etc. (GiantWorldWide.com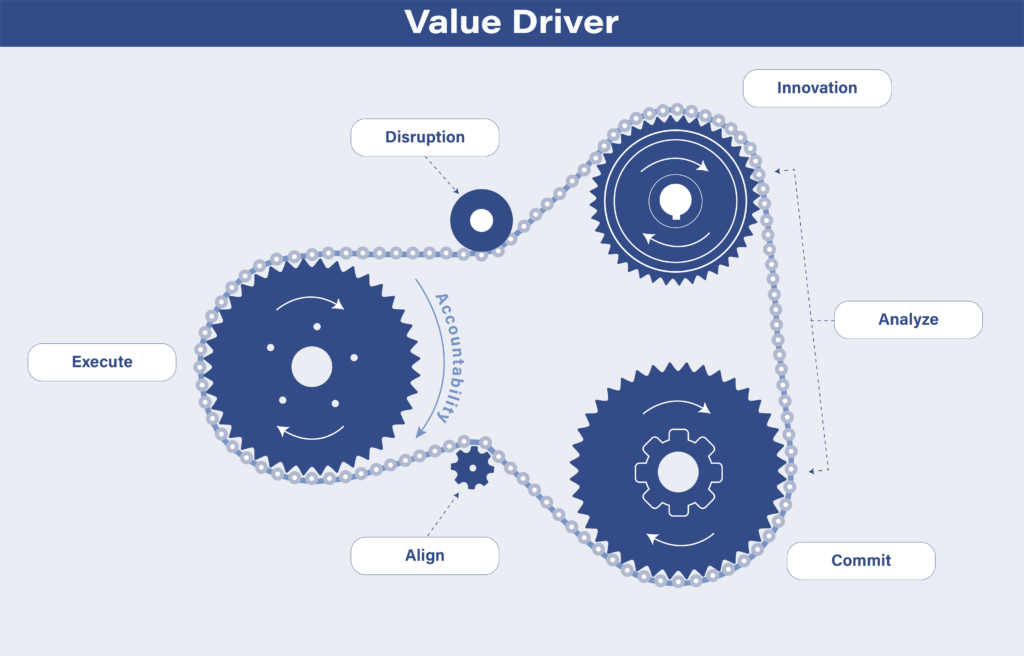 An investment in your edge
Roundtable Session (3 hours)

One-on-One coaching with a DLA Advisor (90 minutes)

GiANT LiveStream & access to online tools
Pricing: $699/mo.
The power of peer advisory
Through our group sessions together and focused one-on-one coaching, you'll:
Leverage the power of peer advisory

Expand your leadership influence

Crush your business goals using The Value Driver Tool
Get in Touch
Let's talk about how the Executive Edge can help you achieve your goals.